So you've been curious about duplex ownership through a Milwaukee rent to own program, but not sure if you really want to be a landlord? Maybe you've got extended family that could use the additional space or have dreams of long-term passive income being earned through duplex ownership? The following 3 tips every Duplex owner wishes they knew before they bought will help you prepare and decide if duplex ownership is right for you and your family...
1. The Duplex is a Starter Home
Sometimes we overthink what our first home needs to be. We end up believing that it is the place we will live forever, will be the perfect home in every way, and that until we find that we wait. This can be true, and we love to see this happen as it provides stability for your family, the block and entire neighborhood. However, the duplex can also be seen an affordable way to save hundreds on your housing costs, and as a Starter Home. Or, just as the first home you buy, which provides you with long-term options.
What are these options? At least the following,
Income generating property in the future if you move - earn money, pay down mortgage using the rent paid by your tenants
Extended family can move in and have their own space - are your parents getting older and may want to not only help with your kids but you help care for them down the road?
You can open certain types of businesses in one of the units - affordable space for your dream of opening a licensed childcare center or office
Occupy the entire duplex for twice the space - a duplex with two 2 bedroom/1 bathroom units, can be used as a single family with 4 or even 5 bedrooms and 2 full bathrooms
With a single family home, you typically will pay much more per month during the rental period (typically at least $100-600 more monthly plus water bills), and may not have the same income generating opportunities, or options, when you decide to move or upgrade down the road.
Strong Blocks 21-month rent to own program typically has duplex rent to own opportunities where you live and rent one of the units, but have the right to buy the entire duplex. The other unit is a traditional rental and in some cases Strong Blocks has residents who have rented both units directly or with family as they work to purchase the duplex.
2. Property Management is Key
Some duplex buyers are completely ready, able and willing to take on the additional responsibilities of landlording that come with duplex ownership. These responsibilities include screening of prospective tenants when you have a vacancy, the collection of monthly rent, and additional maintenance and repairs. Perhaps one of the most concerning parts of duplex ownership is having to evict someone or collect rent when someone isn't paying on time or having a life hardship where they can't pay...and they live right next door to you.
As a renter you don't get to choose your neighbor. But, as a duplex owner, you do subject to fair housing violations. The key here is your consistent screening process. Are you verifying payment habits with past landlords? Did you check credit to see about major debts owed to WE Energies that could threaten your ability to collect rent? Check out Strong Blocks criteria as an example of what to look for,
This can seem like a lot of work and headache, but luckily for those in the Strong Blocks Rent to Own program, you have the option to doing this screening, collecting, and management yourself, OR using Strong Blocks Property Management services to continue this work even after you take ownership...this work would include any or all of the following,
Credit and Criminal Background Checks
Landlord Verification
Collection of rent and reporting
Maintenance and repairs
Major upgrades or improvement projects
Evictions as needed
With Strong Blocks rent to own program, each existing renter in a duplex unit is on a maximum of 12 month lease so that changing neighbors after you take ownership is up to you after the lease expires. The Strong Blocks "duplex idea" is that you can be a duplex owner without all the responsibilities of the typical landlord experience just by hiring professionals and having a "turnkey product" from the beginning. Even when these services cost money, you may want to take this option so that you can earn the rental income, and have a strong landlord process in place, without all the time required of being a traditional duplex landlord. On the other hand, if you have no trouble just knocking on the door downstairs to collect your rent, DO IT! The 2AM call to fix a toilet may not bother you, but if it does you have a backup plan you can put in place with our team at Strong Blocks. We believe in you and each duplex owner has options...you decide!
3. Save for Maintenance, Repairs, and Major Replacement
With Duplex ownership, you have to consider the costs to maintain not only your unit and experience at your home, but the entire home and that of your rental unit. These costs and responsibilities include,
Maintenance and repairs - consider the call at 2AM to repair a furnace in the winter
Common area cleaning and maintenance - think common stairways, shared basement areas, exteriors, etc.
Replacement of Major components of the house - roof, hot water heaters, furnaces, making a rental unit "ready" for a new resident, etc. Even when you buy a renovated duplex like with Strong Blocks, everything has a natural life and one day will need to be replaced.
Even for those excited about learning these new skills, there are important things to consider. If you are extremely handy and/or have a great network of local handymen and contractors, the repairs and maintenance could be straightforward, but it still will require time to manage. You are earning that extra rental income, it is not passive, it's a second job. If you can't fix things you'll need to develop a team of people that you can call and that can affordably make repairs for you (or call Strong Blocks for a referral).
Also, remember that the costs for these items do not come each month as a monthly payment. You may go 9 months without a major repair and then all of a sudden you need to replace a hot water heater for $1200. If you aren't saving each month for these repairs and major replacement costs down the road, your "surprise" fix will sink your budget.
Luckily, with Strong Blocks' Milwaukee Rent to Own program, residents turned owners (especially for duplexes) can continue to utilize our Property Management service to get repairs done and to setup regularly scheduled maintenance on their home if that team is not already assembled by the new owner. We also put together a detailed repair and major replacement budget for each family prior to entering the program so that you are saving the sufficient monthly amount that can take care of these costs as they come. Perhaps most important, as a rent to own buyer, you'll have time to see how this is done at your home during the rent to own period. You don't have the costs or responsibility during this time except for shoveling snow, maintaining the yard, and keeping common areas clean. So you can see how much it costs, how the repairs are done and learn for your future time as owner.
With Strong Blocks, you can always make the final decision later as the owner on whether you want to do the repairs yourself, hire outside, or keep the Strong Blocks team in place to get these items done as they are needed. Again with Duplex ownership, using Strong Blocks Rent to Own program, you have options!

Sick of your landlord, paying high rent, and looking to buy a duplex but can't quite qualify for a mortgage? Consider the Strong Blocks rent to own Milwaukee home ownership program. Create your customized Buying Plan that can help you to achieve home ownership in Milwaukee within 21 months. Click below to see a few of the opportunities available today,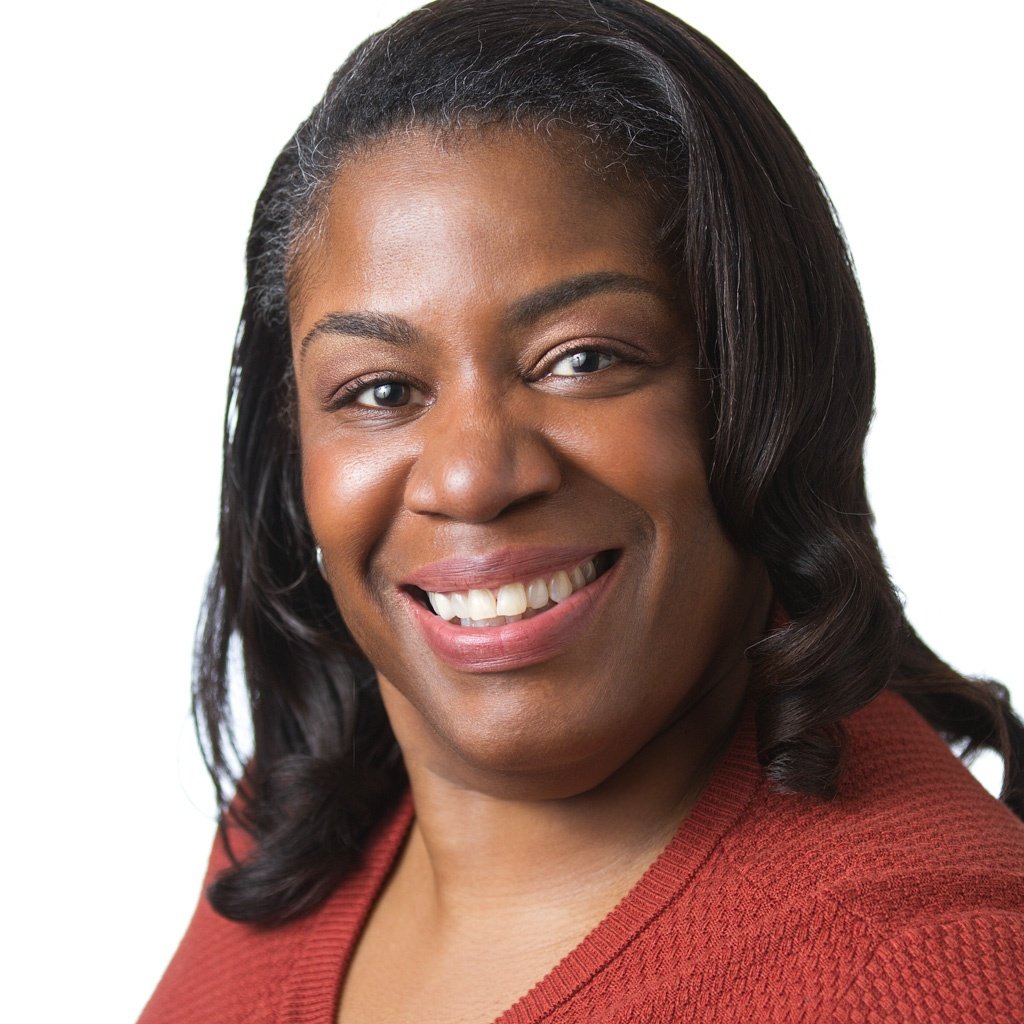 Mary Leach-Sumlin is the owner/Broker of Any House Realty, which she founded in 2017. Prior to launching her own real estate firm, Mary was a Realtor for ACTS Housing since 2007, and then the Managing Broker. She has an office located inside St. Martin de Porres Parish on 2nd and Burleigh. She holds the Accredited Buyer's Representative designation. She has helped more than 200 families achieve their homeownership dreams. You can email her at mary@anyhouserealty.com