If you are like one of the many aspiring homeowners out there, you have been dreaming of the day you will finally have a place to call your own. But about a purchasers are denied for a mortgage after application or are so worried about getting denied, they never apply. If done right, rent to own can make the home buying process easier for buyers who are unable to get approved for an affordable mortgage right away.
But where should you start? And how do you know the rent to own opportunity you have is legit...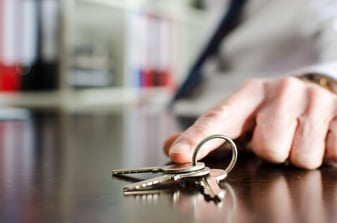 First, it is important to understand there is more than one way to rent to own. Basically, rent-to-own includes turning an up-front amount of cash or portions of monthly rent payments into your future down payment to help achieve homeownership (or both). If you are asking yourself: what does rent to own mean? or, how does rent-to-own work? continue reading...
Is rent to own a new idea?
What are the key documents in a rent to own agreement?
There typically would be two key documents of a rent to own agreement:
A Lease Agreement that includes the monthly rent payment, length of your lease term, and other customary rental agreement provisions.

The Option to Purchase Agreement, which gives the resident-buyer the right to purchase the home at an agreed upon price at any point prior to the expiration of their lease agreement or another agreed upon date. The Option to Purchase also could include an Option Fee, or an upfront and/or monthly cost to have the right to purchase at a price that can't change during the term. In some cases this Option Fee is applied towards the purchase price if you decide to purchase the property. The Option to Purchase may also include a Rent Credit that builds with every rent payment during the rental period and is applied to the purchase price if you decide to purchase the property.
At Strong Blocks, 100% of the up-front Option Fee and/or Monthly Option Fees go directly towards the purchase price when you decide to purchase. The Cash for Keys payment includes the up-front payment of,
1) the first month rent
2) the security deposit
3) the initial option fee
Typically, the total Cash for Keys payment is between $4000 and $8000 depending on the monthly rent and sale price of the Strong Blocks house you choose. It is paid after the family qualifies and comfortable with the terms of the deal and their customized Buying Plan, but before moving into the renovated property.
In order to keep the rent affordable during the rental period, monthly rent is typically rent only, without monthly credits towards the purchase price unless a family decides they would like to spend more monthly to increase their downpayment. We do not recommend paying a larger amount each month as it puts more money into your investment before the actual purchase (creating more risk to you as the future buyer). Instead, save this money in a savings account to build up personal savings for your family's future and pay down any existing debt.

What type of potential buyers choose the rent to own method?
Rent to own buyers have historically included the following:
Renters who want to improve their personal finances (i.e. save more money, establish better payment history, and pay off old debt) during the course of a rental period to be able to qualify for an affordable mortgage near the end of their lease;

Renters who are unable to qualify for the best mortgage rates and terms

available

due to credit or personal finance issues that can be overcome within a 6-18 month period of time;

Renters who are tired of renting and want to take positive steps towards home ownership today.

Who pays the real estate taxes, homeowner insurance, and maintenance/repair costs on the rent to own home during the rental period before my purchase?
Property taxes and homeowner insurance are typically paid by the seller of the rent to own home until the family completes their Buying Plan and purchases the property. If you are considering rent-to-own programs outside of Strong Blocks, be sure to ask this important question since these costs can add up and you want to be sure these are paid on time (at Strong Blocks they don't mind if you want to see the statement on any of the monthly or annual costs of the house being paid by them so that you can prepare for future homeowner costs and also be sure these are being paid such as the water bill, real estate taxes, insurance, and loan payments).
Another large category of expenses for keeping a property in good shape is maintenance and repair costs. Many rent to own options make the renter pay for these costs, but Strong Blocks covers these costs as part of their commitment to keeping the property in the same condition as when you entered their program except for any ordinary wear and tear, damages, and upgrades caused by the renter/future buyer. Another exception for Strong Blocks commitment is the snow shoveling and lawn care, renters participating in Strong Blocks rent to own program are responsible to keep the snow shoveled, grass cut, and the property and yard generally cleaned up.
Besides a rent to own agreement, what else is important?
Be sure you have a Buying Plan that will support mortgage qualification by the time the rent to own period ends

. Fortunately, since Strong Blocks rent to own agreements will run at least 21 months and have a built in extension period of at least 6 months, there is enough time available for those needing to pay down debt and establish a better payment history to improve credit scores. By working directly with an experienced Housing Counseling agency, you will also have access to your credit scores along with homebuyer counseling services, strengthening your Buying Plan, and potentially downpayment and closing cost grant programs. Strong Blocks works with families in its 21-month rent to own program on their personal finances and helps to work through each family's Buying Plan.

What is the difference between rent to own, lease option, lease purchase, rent to buy, owner financing, and land contract?
Lease option transactions are also known as rent to own, or rent to buy transactions. In a lease option, the landlord-seller leases the home to the tenant-buyer and the tenant-buyer has the option to purchase the home for a set price at any point before the end of the lease. The main parts of a lease option transaction are the rental terms, the purchase price, the option fee (and if it is transferred to a down payment at purchase or only an extra fee), the ability to extend your deadline to purchase, who is responsible for maintenance and repairs/other costs, and, if applicable, the monthly rent credit. This is the only agreement where you do not have to purchase the property and can decide later and try out the property first (however, there is typically a financial cost just to have the right to buy the house within the time frame of the lease).
Lease purchase transactions are similar to lease options; however, rather than granting the tenant-buyer the option to purchase the home, lease purchases contractually obligates the tenant-buyer to purchase the home within the timeline.
Owner financing agreements and land contracts have similar payment schedules to that of lease options and lease purchases; however, these agreements enable the buyer to purchase the home and obtain title at the beginning of the transaction. The seller, instead of receiving a large cash payment at the time of purchase, as he/she would in a normal sale, serves as your lender for the remainder of the agreement, and collects monthly payments from the buyer like a bank mortgage. Before the owner financing agreement or land contract expires, the buyer would need to get a bank or mortgage broker to refinance the seller's loan if they still need additional funds to fully repay the outstanding loan balance. You want to be sure the seller is keeping up with their required payments and that this type of agreement or land contract is recorded at the Register of Deeds in Milwaukee County to protect your interest in the property.
Most importantly, be aware that not all rent to own deals are created equal. Thoroughly read the contract before you sign and don't be afraid to ask questions, you have a right to know what you are getting into. Ask a friend or family member what they think and get all the negative possibilities on the table with the person you are dealing with. We've heard terrible stories over the years about Rent to Own gone wrong and you want to be sure your are dealing with a proven system and program before taking a leap of faith with you and your families' future.
Get started by clicking here

. For more information our Rent-to-own program, click the link below...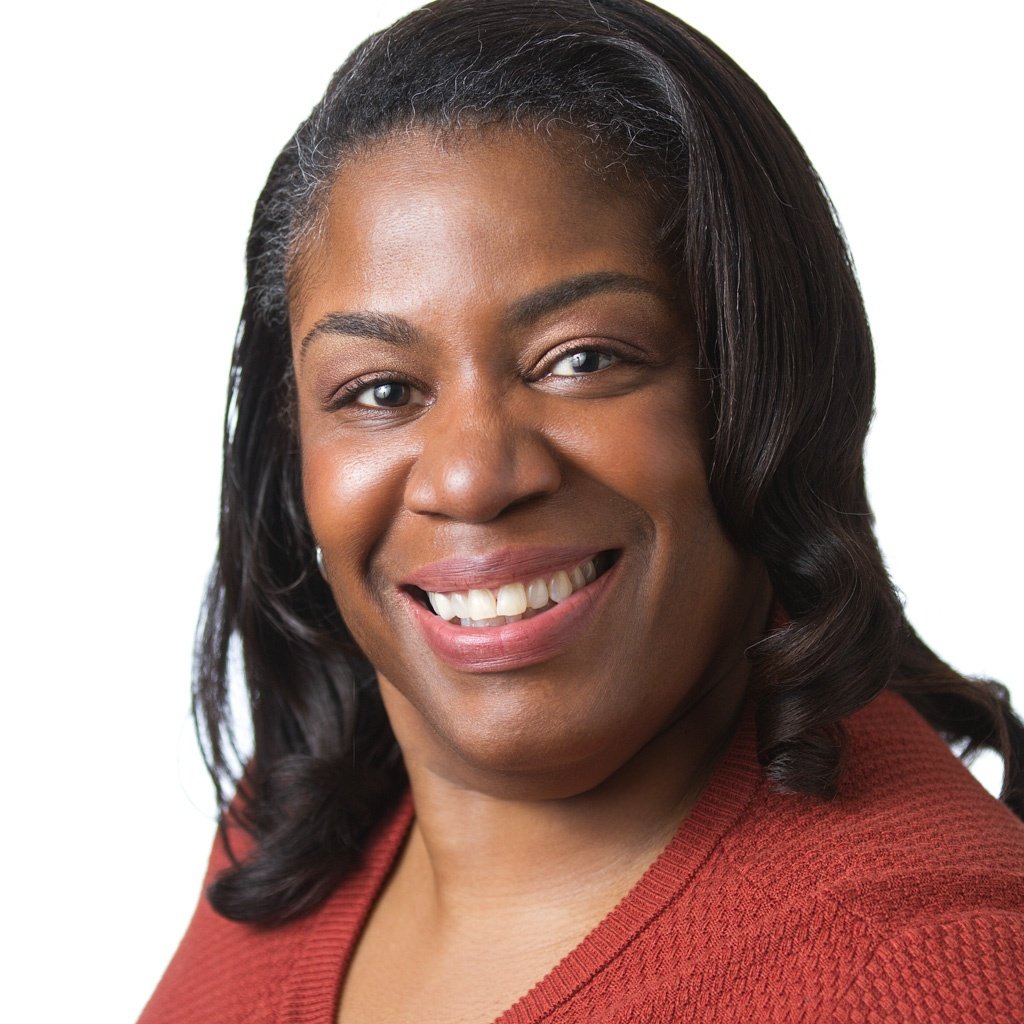 Mary Leach-Sumlin is the owner/Broker of Any House Realty, which she founded in 2017. Prior to launching her own real estate firm, Mary was a Realtor for ACTS Housing since 2007, and then the Managing Broker. She has an office located inside St. Martin de Porres Parish on 2nd and Burleigh. She holds the Accredited Buyer's Representative designation. She has helped more than 200 families achieve their homeownership dreams. You can email her at mary@anyhouserealty.com