Last week, we dug into how to fix your credit score. This week we'll take a dive into payment history continuing to find ways to repair your credit. The best way, in my opinion, to make your credit score go up is by focusing on your payment history. Payment history represents 35% of your score and its the biggest factor of the credit score.
Payment History (a.k.a. payment performance) can date back 7-10 years on your credit report. It tells everybody who runs your report how you pay your bills; your mortgage, credit cards, student loans, utilitiy bills, ect. When looking at your credit report under payment history what you want to see is "paid as agreed" or 1 as your rating. Any 2-9 rating means your score has dropped and will continue to drop until you bring that account current.
Most families I've worked with want to focus on the wrong bills to pay first; things like cell phone bills, membership dues, on-line credit repair scams, ect. I'm not saying those bills are not important, but what I am saying is you wont see them on your credit report until you mess up! The focus (especially if you are trying to get approved for a loan, buy a house or simply build your credit) should be, make an effort to pay the bills that report to the credit agencies every month, on time. For other common misconceptions, read 9 Myths to Building Credit For A Home Mortgage.
Most bills have a grace period, you need to know what that grace period is. Your grace periods buys you a little extra time and prevents a ding on your report. If you need to be a little late, you will more than likely incur a fee but your credit report won't be effected if you pay before that grace period.
My challenge to you: is to make a list of all your bills that report to the credit bureau, and document the grace period. Study them because knowing and managing this will help to improve your credit in a major way.
If you'd like to learn more about Guest Author and Expert Coretta Herring, visit Pathways to Financial Empowerment for other great credit and financial empowerment advice. Preparing To Be A First-Time Homeowner In Milwaukee? Click here for 5 Things To Consider or consider clicking here to learn about how to buy a house in Milwaukee.
Want to read more from this Boot Camp series? Click here to read Part One: Overcoming Credit Obstacles to get a Mortgage or Click here to read Part Two: What to do to Fix your Credit Score.
More questions about Strong Blocks? Click the button below.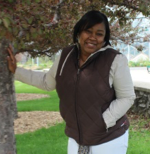 Coretta Herring is Financial Coach for Pathways to Financial Empowerment and Real Estate Agent for Any House Realty. Prior to that she worked for Keller Williams and ACTS Housing serving as a counselor helping individuals renting properties owned by the City of Milwaukee transition into homeowners. Coretta has more than 13 years of credit counseling experience, serving, most recently, as the Financial Opportunity Center Program Manager for Riverworks Development Corporation. Corretta previously worked for the City of Milwaukee Neighborhood Improvement Development Corporation as a Community Outreach Liaison and, for a decade, at the Boys & Girls Clubs of Greater Milwaukee, most recently as the Family Service Director. She has a Bachelor of Arts degree from Upper Iowa University. Many years prior to joining ACTS, Coretta purchased a home through ACTS in the ACTS North neighborhood, where she currently resides. You can email her at pathways2financial@gmail.com